Iron Man Costume
Product No.:AMS053
Material:EVA
Includes:head+body +hands+shoes
Vision:Eyes
Size:custom
Package Weight:15kgs
Package Size:80cm x 80cm x 80cm
Custom:Yes

To make the costume fits well, Please provide head

circumference and below measurements when place order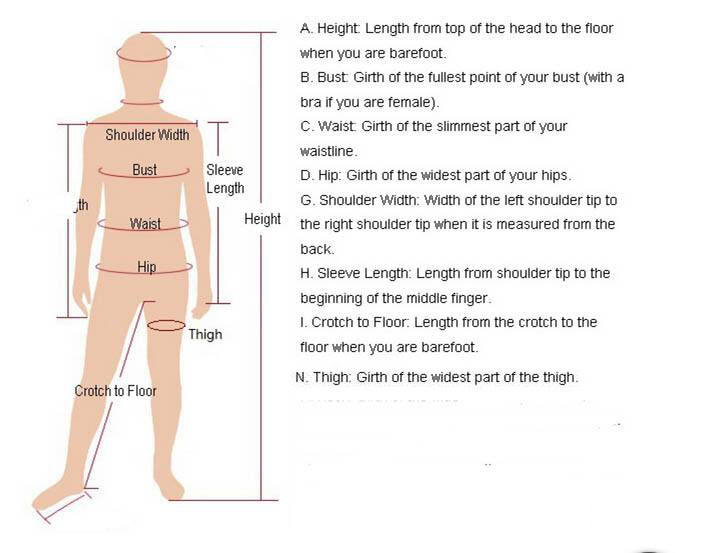 Maintenance:
Proper maintenance is vital to prolong the life of iron man costume, In addition to offering our cleaning and repair service, this page is designed to help you with some tips on how to care for your costume after each use.

1. Dry cleaning or machine washing is forbidden. The chemicals used in the dry cleaning process may damage certain components of the props costumes
2. Clean any spots on the real life transformer costumes with a wet vac or damp cloth, portable stain removers, such as shout wipes, are handy for small stain emergencies, the sooner any stain is treated, the easier it will come out.
3. Don't expose the props costumes in the sunshine for long time in summer
4. Keep away from rain or fire
5. Store it in a clean and well ventilated room, cover it with polybag when don't use it.
Following these maintenance tips will keep your working iron man costume in optimal condition and provide a much more pleasant experience for wear it next time.
Performance guidelines recommended for the health & wellbeing of your personnel:
Before you wear iron man to give a performance, be sure to follow below tips and tricks to assure that your iron man costume get the most impact:
1. The iron man should be of reasonable strength and stamina. The iron man costume is bulky and will get very warm while worn.
2. T-shirt is best to wear under the iron man costume. The wearer should drink plenty of liquids before and after the event
3. The iron man fancy dress should be worn with shoes.
4. Be sure to have a dress rehearsal, becoming comforabtle in the iron man costume before the event will insure the best performance.
5. Hydrate yourself with water and snack on a few pretzels or potato chips before the event, especially in warm temperatures. Sweat causes you to lose water and sodium, which contributes to uncomfortable leg cramps and can make you feel faint. The salt provided by the snack infuses additional sodium into your system, and the water keeps dehydration at bay.
6. We strongly recommand cooling vest and gel packs with only a little charges for iron man ventilation in hot weather.
7. Move cautiously at all times. iron man headgear limits your visibility, a child can be standing at your feet and out of your field of vision.
8. Portray a friendly attitude at all times. The iron man is an icon, and poor behavior by the optimus wearer can reflect negatively on the sports team or business it represents. Wave to passersby, and offer a handshake to anyone who comes close to you
9.The operator must never be seen out of iron man costume in a public place. They must continue to perform as the characters until out of public view
10.The maximum time recommended to wear a
iron man
costume, followed by a break of at least 15 minutes in order to avoid exhaustion is no more than 30 mins.